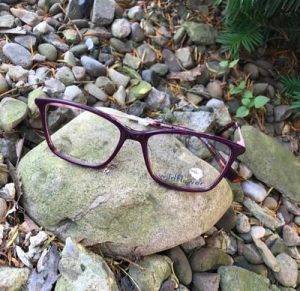 Optician: Jess S.
Frame Pick: Wildflower, style name Flax
Color: Burgundy
Size: 52/16
Jess is Pittsburgh's senior optician and has been with VisionMakers for over 4 years.
Jess says about the Flax Wildflower Glasses:
"I think the Wildflower Flax is a great frame option. Its trendy color along with flattering design makes this frame a very desirable option for most face shapes.
You get the best of both worlds; the advantage of a plastic frame for comfort and thin temples for an overall lightweight feel. The neutral color will match anything and also add a little fun to the frame. With its unique style, I think it is the perfect balance of comfort and class."